Click ☰ above for more options ↑
Roof Reconstruction Fund



Page last updated: 25th February 2019
With the approval of the Archdiocese we negotiated a term loan of €650,000 in October 2010 over a period of twenty years. Consequently, our repayments will vary and it will be in the region of €3,655 per month. We wish to keep you informed of the progress and we are pleased to state that in January 2019 our loan balance has reduced to €203,273.53. This is due to the great generosity of our parishioners from our regular Church Door Outdoor Collections plus donations.

God Bless,
Fr Liam, P.P., Moderator.
24th February 2019
---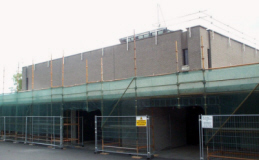 How much have we collected and repaid ?


- The amount collected on Sunday 24th February 2019 was €1,779.
- The opening balance in August 2010 was €650,000.
- Monthly repayments to 17th January 2019: €569,155.00
- Outstanding balance at 17th January 2019: €203,273.53.


This page on the web site will be updated approximately every 3 months when we receive the Bank Statement.
We are due to receive the next statement at end of May 2019 when the next update will take place.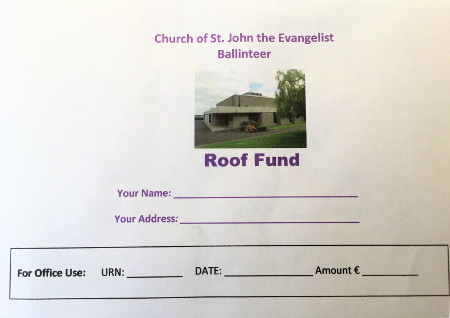 ---
Calendar of Roof Fund collections in 2019


Collections will take place at the Saturday vigil mass at 6:00 p.m. and at all masses on the Sundays marked in the calendar above.

---
Thank you for your continuing support.



Click here to read in detail about when the Roof Reconstruction first took place.