Click ☰ above for more options ↑
Roof Reconstruction Fund



Page last updated: 10 Oct 2018
With the approval of the Archdiocese we negotiated a term loan of €650,000 in October 2010 over a period of twenty years. Consequently, our repayments will vary and it will be in the region of €3,660 per month. We wish to keep you informed of the progress & we are pleased to state that in July 2018 our loan balance has reduced to €222,252.00. This is due to the great generosity of our parishioners from our regular Church Door Outdoor Collections plus donations.

God Bless,

Fr Liam, P.P., Moderator.

19 Aug 2018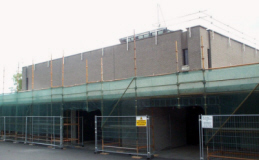 How much have we collected and repaid ?


- The Amount collected on Sunday 7th October 2018 was €1,920.
- The opening Balance in August 2010 was €650,000.
- Monthly repayments to 17th July 2018: €547,225.00
- Outstanding Balance at 17th July 2018 - €222,252.00.


This page on the web site will be updated approximately every 3 months when we receive the Bank Statement.
We are due to receive the next statement at end of November 2018 when next update will take place.


The dates for the Roof Fund Church Door Collections to December 2018 are listed below:
(There will be collections at all Masses inc. Sat Vigil 6pm)
- Sunday 18th November 2018
- Sunday 2nd December 2018



Click here to read in detail about when the Roof Reconstruction first took place.