Images of the church

Church exterior
Under a spreading chestnut tree...
Altar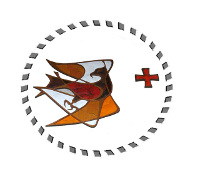 The Eagle - symbol of St. John the Evangelist
Altar during Mass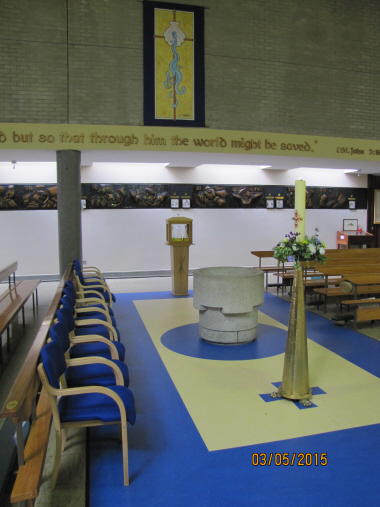 The beautiful baptismal area
The baptismal banner
The ambry in the baptismal area
A view of the holy oils in the ambry
A side view of the sanctuary
The crucifix has Jesus standing in triumph, victorious over death with the window representing his glorification
The front view of the sanctuary
Easter banner on the back walls of the church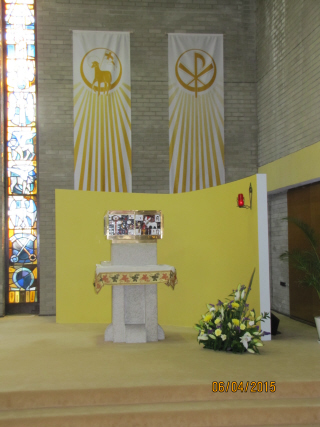 The Easter banners behind the tabernacle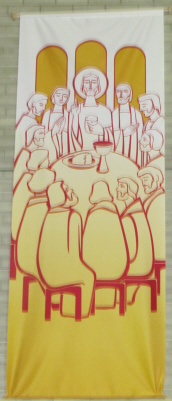 Easter banner on the back walls of the church
Icon of St Patrick on the side wall of the church
The clear glass panel allowing you to view the beautiful stained glass windows in the oratory.
Icon of St. Brigid on the side wall of the church
Our Lady's statue outside the sacristy
The statue of Our Lady in the oratory
Our Lady of Ballinteer
Presented by the Sculptor Noel Hoare in memory of his parents Alexander & Bridget Hoare for whom you are asked to pray.


Stained glass windows in the church - Artist: Patrick Pollen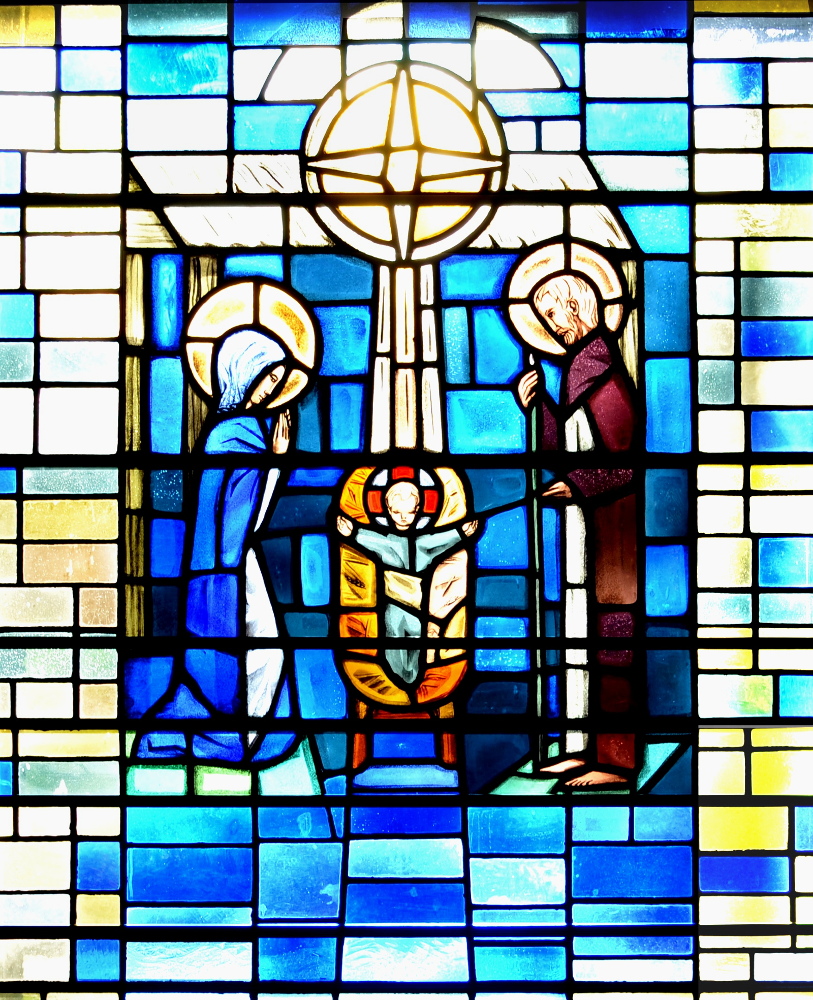 The Nativity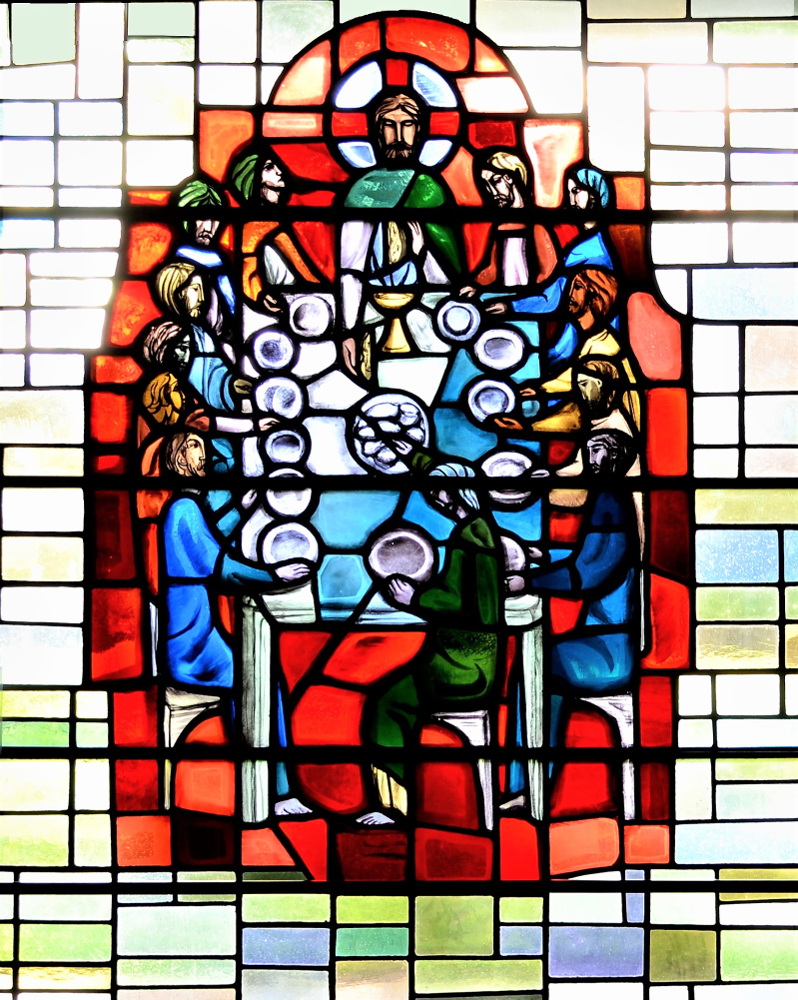 The Last Supper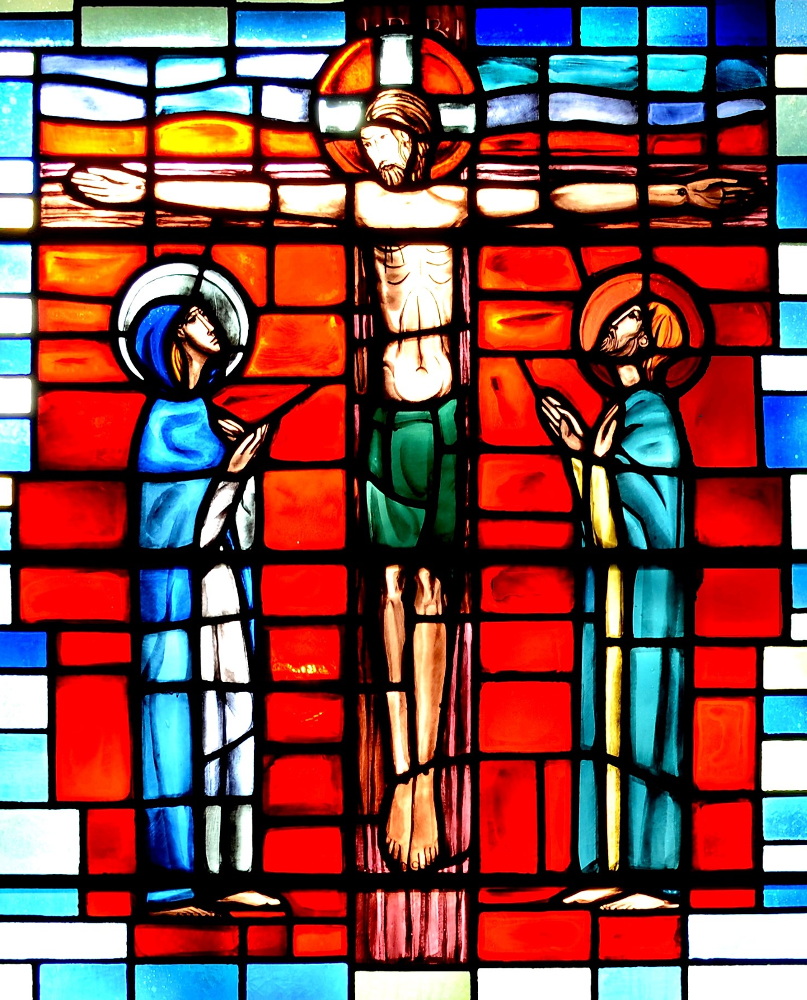 The Crucifixion
The Resurrection
St. Joseph
Creation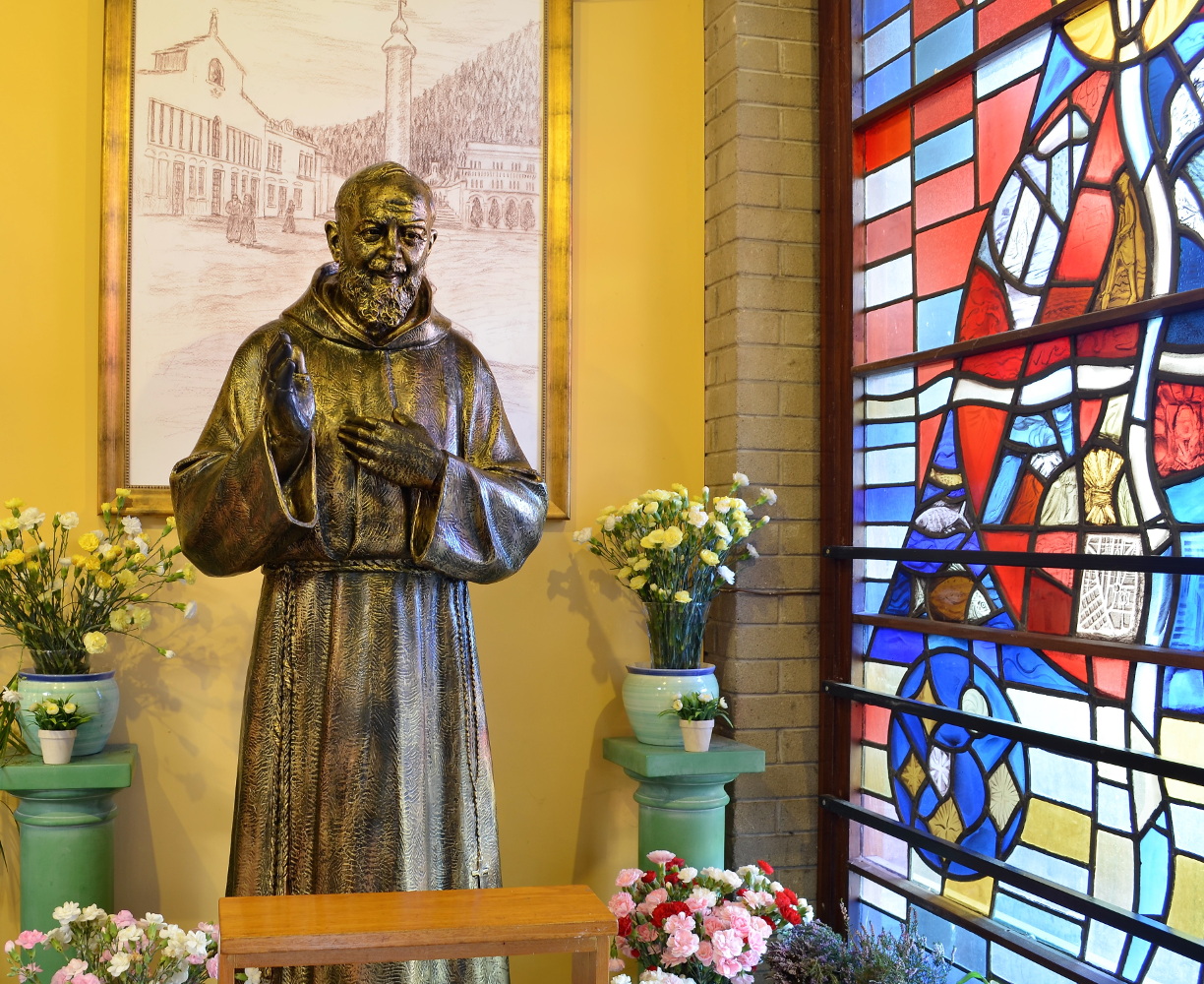 St. Pio (Padre Pio)
The images above are just a representation of the many that you will see in our church



---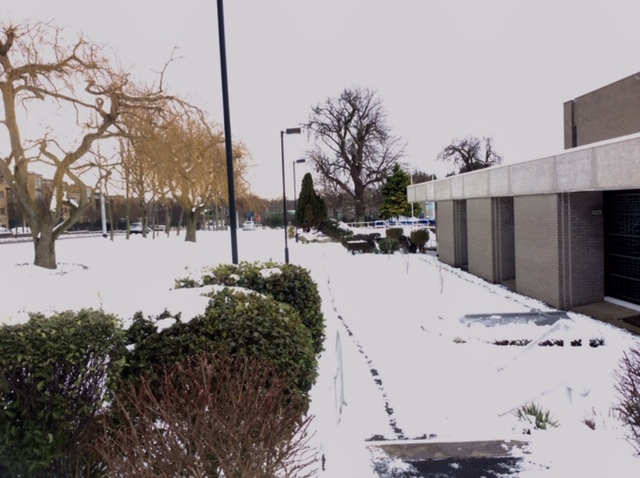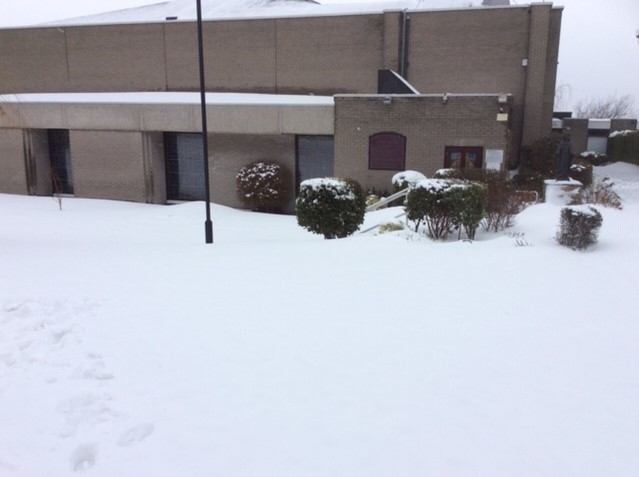 Images of the church during the snow in early 2018.


---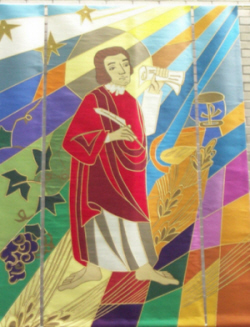 St. John the Evangelist banners
Both are on display on the sanctuary wall behind the altar in our parish church.

Details of the banners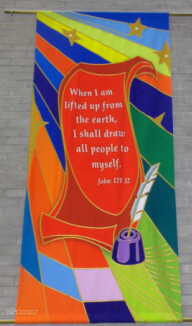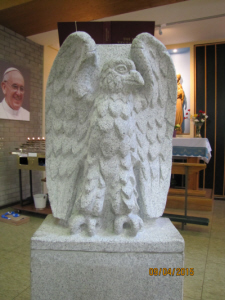 The Synod held in Rome in 2008 was based on the theme of The Word and the importance of the Bible in the life of the Church, and we have a shrine in our church dedicated to giving the Word of God a place of honour.

It is in the form of an eagle with its wings outstretched, holding the Bible (The Word of God) on its back to signify the majesty and divine inspiration of what is found written in the Bible.

The eagle is the symbol of St.John the Evangelist and of his Gospel. John's is the most mystical and spiritually uplifting of the four Gospels, contemplating God in the same way that the eagle was meant to be able to look unflinchingly into the eye of the sun. His Gospel, like the eagle,soars to great heights in contemplating the mystery of the Word made flesh.

Thanks to Noel Hoare for this beautifully sculpted piece of granite which holds a special place in our beautiful church.

God Bless, Canon Liam P.P. Moderator.
---
Views of the beautifully-designed church gates


Views of the "The Welcoming Christ" statue outside the church




---